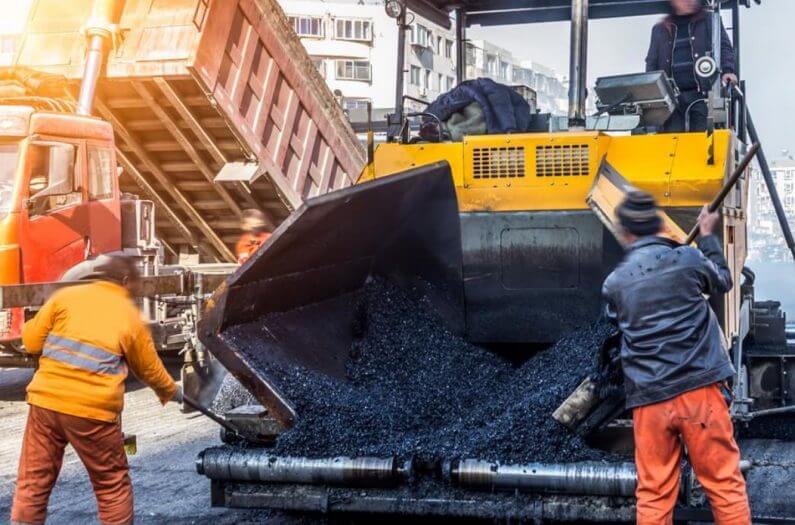 About Bedford Paving
Bedford Paving Company is headquartered in Rochester, New York and has more than 50 years of experience in the asphalt paving industry. Our sister company, Carriage Enterprises, offers commercial landscape and snow removal services, providing one-company, one-contract and ease of use for our clients.We are a family owned and operated business with professionally trained team members who all take pride in each and every project. Starting with President and Owner Stephen Carozza, each team member at Bedford understands that the work completed is an investment in your property, regardless of it being a driveway for your home, a multi-family housing complex, a large strip mall parking lot or a municipality project.
It's Bedford's promise to deliver our clients with quality work that is honest, ethical, insured and meets or exceeds your expectations.
Bedford Paving is fully licensed, insured and bonded.
1968
Bedford Paving Company is founded under the mission of providing the best possible paving services to the community with the highest ethical standards in the industry.
2001
Bedford Paving Company opens up its sister company Carriage Enterprises, offering commercial snow removal and landscape services.
2004
Bedford Paving Company moves into expanded facilities with state-of-the-art equipment purchases and continues to grow professionally trained team.
2014
Bedford Paving partners with Killian Construction Company to provide large scale milling to our commercial customer base.
Bedford Mission Statement
"Bedford Paving Company exists to provide unprecedented asphalt paving and related services to clients in the commercial and residential markets in and around Rochester, New York. Bedford Paving represents professionalism, superior craftsmanship, job-site safety and ethical business dealings that far surpass the industry standard."
Bedford Paving is fully insured, family owned and operated and has more than 50 years of experience in the paving industry.
The Bedford Team
The Bedford Paving Company staff is trained and skilled, working tirelessly to meet the goals and objectives of our clients in a cost-effective and timely manner. Fully insured and driven by high safety standards, the team is led by Stephen Carozza who personally visits job sites and oversees projects. That's leadership from the top down and that is what you can expect when you partner with Bedford Paving Company.